Dodge Challenger SRT Hellcat Go Mang 3D Model
3DS | C4D | EXR | FBX | LWO | MAX | MB | MTL | OBJ | XSI | 538.8 MB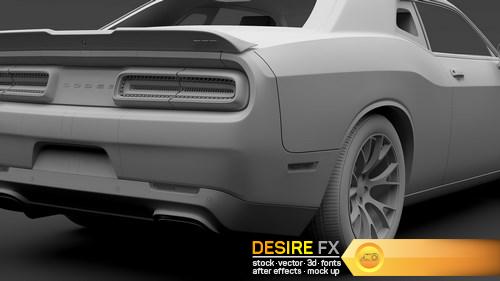 Why choose our models?
Everything is ready to render. Just click the render button and you'll get picture like im preview image!
Doesnt need any additional plugins;
High quality exterior and basic interior;
The model doesn't need textures;
Suitable for close-up rendering;
All objects are intelligently separated and named;
All materials are correctly named;
You can easily change or aply new materials, color etc;
The model have good topology;
The model have real dimensions. Real world scaled. Set to origin(0,0,0 xyz axis);
Suitable for animation and high quality photorealistic visualization;
Rendering studio scene with all lighting, cameras, materials, environment setups is included;
HDR Maps are included;
Main features Origanally created with Autodesk Maya 2017 SP4; Rendered with Mental Ray 3.14.4.12 Only Maya mb studio format contains mental ray materials, lightnin setup, environment. Other Fbx, C4d, 3ds, Obj, 3dsmax, xsi,lwo come with default materials. Default materials based on Phong shader. Correct render might be required to change path to HDRI maps at your computer.
Use studio mb version for render like in preview image.
PASSWORD FOR ARCHIVE: DodgeChallengerSRT4582136954